Shodo at the temple#2 ~Japanese Calligraphy~ お寺で書道!
A foreign person from France participated in the Shodo class at the temple.
It's amazing to see a foreign person is brushing in a big group of the monks at the temple. Can you figure out where she is?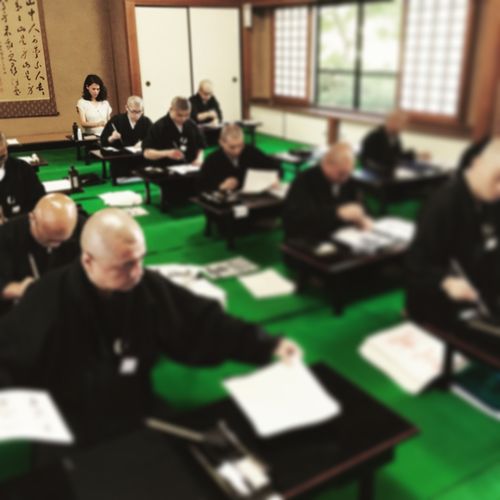 There she is! She is sitting in the middle of the monks and seriously brushing. What a special experience!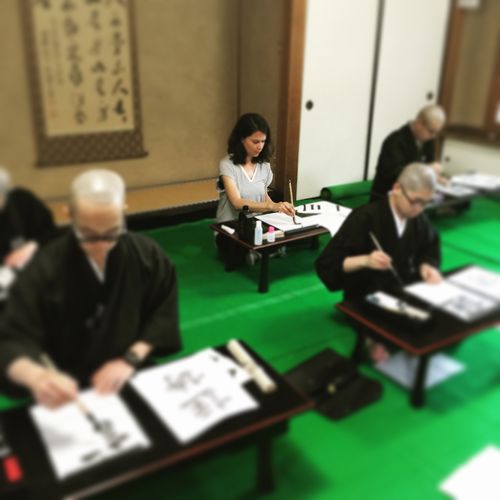 Big smile at the main hall at the temple.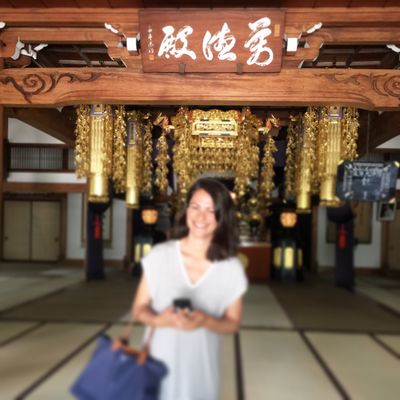 In front of the Jizo statues.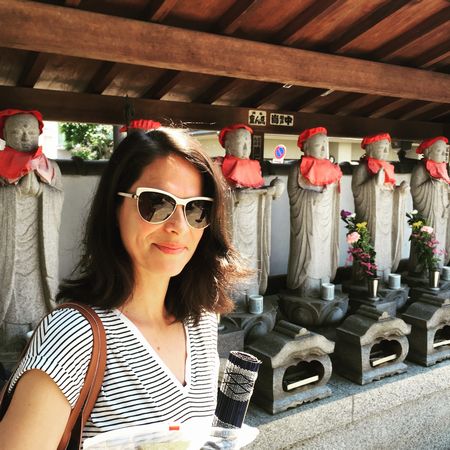 The bonze and the monks were all so warm and she was welcome with hospitalities. She was so delighted!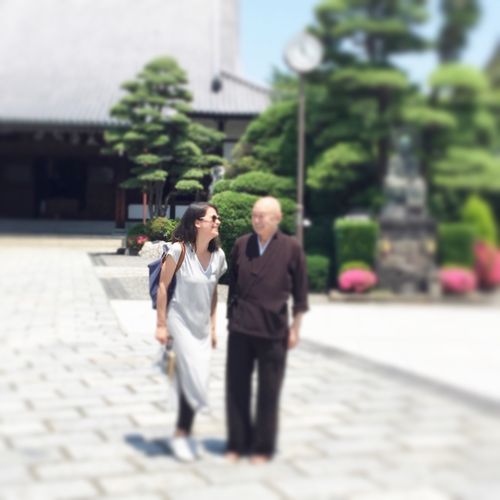 A grave for Shodo brushes at another temple.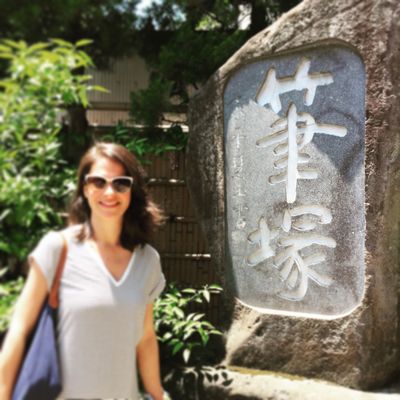 You will sit straight on the Japanese Tatami floor on your knees which is Japanese style.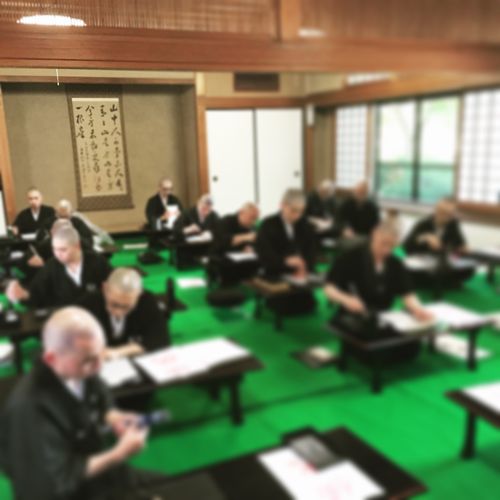 Would you like to take a lesson at the temple with the monks? It will be on Jun 22nd(Mon), Jul 24th(Fri), and Aug 7th(Fri) once a month. To make a reservation, please send us the form from here. Only a couple of people for each day are accepted on first-come basis.
If you are a big group, there is a Shodo class at the temple. Please contact us.
I belive that it will be an unforgettable moment in your life.
Thank you,
Seisen Furukawa
Head of Nishi-Azabu Shodo Studio
Japanese Calligrapher
西麻布書院 代表 古川静仙
Off-site classes and private lessons are available.